01 About

BCF Ventures, a spin-off of BCF Business Law Firm, is a pioneer in the Canadian investment scene and one of the first corporate venture capital funds to be launched by a law firm. Launched on June 1st, 2018, BCF Business Law's partners pooled their resources to establish BCF Ventures. The fund benefits from the expertise, resources and insights of the law firm and invests jointly with other successful funds across North America and Europe. BCF Ventures invests at the seed and series A stage of technology-based startups, mostly in Canada, the United States and opportunistically in Israel, and Western Europe. BCF Ventures is also a designated organization authorized by the Government of Canada to invest and support potential startups under the Start-Up Visa Program.
We have a passion for supporting emerging technologies led by talented teams. We believe in the « fit ». In the interest of both parties, we are transparent on what we want and let you decide if there is a likely match. If our investment focus doesn't blend with your business model or capital strategy, that means we are simply not meant for each other.
Disruptive Technologies
We are passionate about disruptive technologies and the business opportunities that these create. We are looking for innovation pioneers challenging the status quo in traditional sectors, or dramatically improving legacy processes. The companies we fund must have some type of key science or technological innovation leading to the establishment of intellectual property rights.
Sectors
We believe in the future of B2B Cloud & SaaS Intelligent Enterprise software leveraging a combination of either Artificial Intelligence, Big Data, Business Intelligence, Business Analytics and/or Security. While we invest across industries, we have a special attention for Healthcare & Transportation, Logistics & Supply Chain, Regulatory technology (Finance, Legal) and Enterprise Software.
Location
We invest primarily in Canadian and US companies. We occasionally invest in companies based in Europe or Israel but those companies must meet an even higher bar.
Valuation
Traction, growth curve, and unit economics are the most important factors we use to determine specific valuations. While we make our investments in companies with valuations up to $10M, it needs to be justified with exceptional metrics and technology.
Check Size
Our typical first investment check is around $125k. We don't act as lead investor in the first round. We will take a minority position in the first initial round. We will always ask for pro-rata rights to potentially invest in future rounds at larger amounts.
Cash Burn
We have a very strong bias towards companies with low cash burns. We also prefer a funding round where our participation usually yields at least 18 months of runway.
Round Size
Almost all of our investments go into rounds totaling $1M-$5M. Participation in smaller rounds requires companies to have highly disruptive technologies with truly exceptional progress.
Team & Advisors
We usually require at least two full time founders, with one being technical. We have a strong bias towards startups having strong advisors with shares backing them.
03 Progression and traction
The startup capital efficiency trend means that almost all our portfolio companies already have at least modest revenues. Below are the rough minimum traction levels for different types of startups, corresponding to the lower end of our valuation range :
B2B w/low price point
In that case, our traction bar is also usually higher. We want initial evidence that you can acquire customers economically at scale. Usually, this requirement translates into at least 40-100 customers, most of which you acquired through a cost-effective, repeatable sales model.
B2B w/high price point
In that case, when the price point is high enough to support a sales force, our traction bar is lower. We like to see a proven price point, evidence of a strong customer value proposition, and at least a few customers that have gone through sales cycles with decent acquisition economics.
Large Enterprise
If you have an enterprise SaaS product with a price point in the thousands to tens of thousands of dollars per month, we'll be interested in exploring an investment when you have live pilot customers with promising usage data. Paid pilots make an even more compelling case.
B2C
We have the highest bar for B2C companies, and mainly invest opportunistically in exceptional companies. To be successful, you need to acquire paid or heavily engaged users cheaply at scale. Consumers can be unpredictable and there is much competition for their attention.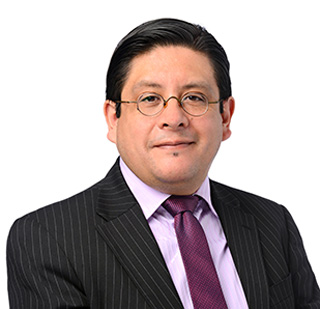 Sergio A. Escobar
CEO
This investment fund is led by Sergio A. Escobar, a recognized technology entrepreneur in the international community of startups, and a business mentor for startup accelerators in the US, Canada, Europe and the Middle East. Sergio is the recipient of the GCV Top 100 Powerlist Awards in 2021, earning the spot for BCF Ventures to be recognized as one of the best performing Corporate VC funds. Sergio has been actively developing a diversified investment portfolio of companies ranging from B2B Cloud & SaaS startups to B2C consumer startups across North America.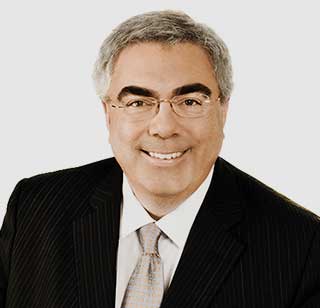 P. Mario Charpentier
Chairman of the Board
Chairman of the Board of BCF Ventures, Mario Charpentier is one of the six founders of BCF Law Firm today numbering more than 270 professionals in Quebec. He is the Managing Partner and one of five members of the firm's Executive Committee. As well as being a member of several BCF strategic teams, he is notably co-leader of the Affairs and Technology strategic team. Mr. Charpentier represents several medium and large public and private companies whose head offices are in Quebec. His extensive experience, mainly in high-growth start-ups in the area of high-tech, has made him a sought-after professional in the field.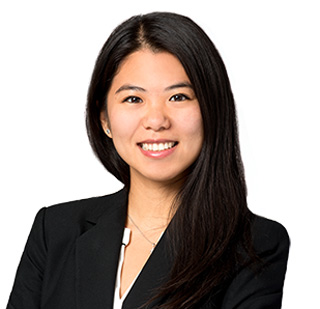 Bonnie Chau
Principal
Bonnie Chau is a Portfolio Manager at BCF Ventures with diversified expertise in the areas of entrepreneurship, finance, accounting and investment. Bonnie currently leads the due diligence for B2B startups and provides support to the portfolio companies. Prior to becoming a VC at BCF Ventures, she has honed her operating skills at one of the fastest growing fintech companies in Canada by providing her expertise in Finance/Accounting, and she was later promoted to execute on interim management projects working directly with the CEO and CFO. The culmination of Bonnie's interpersonal, management and investment expertise has proven invaluable to the team, earning her a recognition to the GCV Top 50 Rising Star Award in 2022. She always looks for opportunities to give back to the startup community; Bonnie is an angel investor, an advisor on multiple startups, and a mentor at accelerator programs. Bonnie holds a Bachelor of Commerce with an Accounting major from the Desautels Faculty of Management at McGill University, and she has earned her CPA accounting designation.